The purpose of the conference is to evaluate the transformation of science and business of
accounting, audit, analysis in new economic reality and the perspectives.

Topics of the Conference*

I. The transformation of accounting science and practices in new economic reality
The transformation and development of accounting science and practices;

The transformation of management accounting research, new approaches and prospects;

The transformation and evolution of accounting studies, the future of the profession.
II. The transformation of audit science and practice in new economic reality
The transformation and development of audit science and practices;

The transformation of internal audit, internal control system, new approaches and prospects;

The transformation and evolution of audit studies, the future of the profession.
III. The transformation of financial analysis science and business in new economic reality
The transformation and development of financial analysis science and its role in business;

The financial analysis and its new approaches in the process of management;

The transformation of assessment of business performance and prospects.
*including other topics related to the theme of the conference
Conference language - English
The conference will be held on-line.
Speakers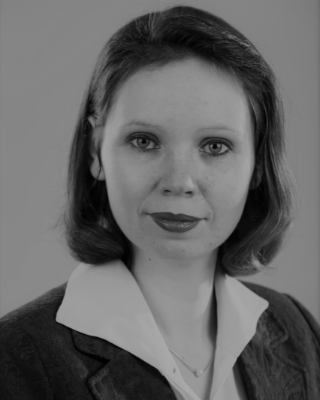 PhD Ramona Rupeika-Apoga
Professor of Finance
Ramona Rupeika-Apoga is a Professor of Finance at the University of Latvia and the Head of the Department of Finance and Accounting. She has led and participated in several studies and research projects internationally and locally. She has more than 15 years of pedagogic experience in Latvian and European higher education institutions with specialization in Risk management, International Finance, FinTech, and Digital transformation of SMEs. More information
Digitalise or die: the digital transformation of companies
COVID-19 has significantly speeded up the process of digital transformation in Europe. Companies that were previously hesitant to digitalize their businesses can no longer wait to do that to prevent them from disappearing from the market. Digital transformation is not just about going online or doing e-commerce. Digital transformation is a process that changes the entire business model of companies and that needs to be supported by an ecosystem, a dedicated digital strategy, and digital skills. At the same time, successful digital transformation requires companies to address a number of resource challenges. Digital transformation can require new and sometimes significant investments in the company, employees, and customers, all under budget constraints.
Prof. Ramona Rupeika-Apoga will present the research results based on data collected from the owners and CEOs of 434 SMEs, which are registered in Latvia, and responded to an online survey carried out during February/March 2021. The main conclusion is that the degree of digitalization of Latvian small and medium-sized enterprises is rather low. For example, over 80% of surveyed companies still use telephone and email for business. The survey results convincingly showed that the most acute problem in Latvia is the lack of funding. 72% of all surveyed SMEs said they did not have enough money to drive digital transformation in companies. The second obstacle was the lack of digital skills among entrepreneurs, 69% of companies consider this a burden, but this was not as acute as the lack of funding. In terms of the impact of digital transformation on business in the next five years, the vast majority of entrepreneurs believed that digital technology would have a positive impact on business (93% of SMEs), but would require digital technology to remain competitive (91% of SMEs).
The research findings provide some practical implications for SMEs for better planning and managing their resource actions, which are essential steps towards successful business transformation.

This research is funded by the Latvian Council of Science, project DigiSMEs, project No. LZP-2020/2-0061.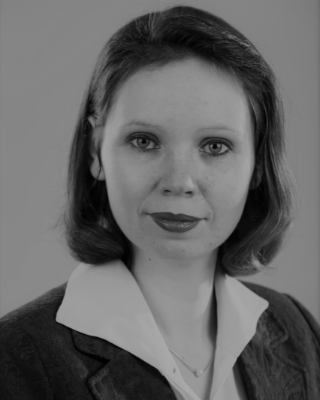 Professor (University of Latvia)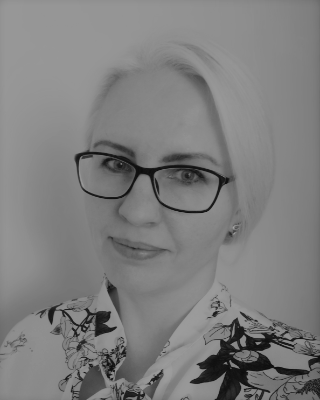 Kristina Jakštonytė
Head of Innovation and Methodology Department in the National Audit Office of Lithuania
Kristina has a master's degree in the field of Accounting and Audit, which she obtained in Vilnius University. She has been working in the National Audit Office since 2001 on various positions - starting as a financial auditor and becoming methodologist in the same field, then turning attention to strategic planning and monitoring and later on leading one of the performance audit departments. Currently Kristina is a head of newly established Innovation and Methodology Department.
Presentation: "Assessment of audit impact – qualitatively new approach to assess the benefits state audit brings to public"
Presentation will cover System of monitoring of implementation of state audit recommendations with the main focus on newly introduced Assessment of audit impact. We, as a Supreme Audit Institution, believe, that it is no longer enough to only assess whether our recommendations have been implemented. We want to know, based on data, whether our audits have had positive impact on the public sector and, where possible, what is the size of this impact.Starting mid of 2020, we have introduced new element in our audit report's – indicators, upon which we will be measuring changes, caused by implementing our recommendations. Those indicators are discussed and agreed with auditees. Based on this new information, National Audit Office of Lithuania is striving to have a clear map of changes in the public sector, caused by our work, as well as to be able to assess state audit's financial impact.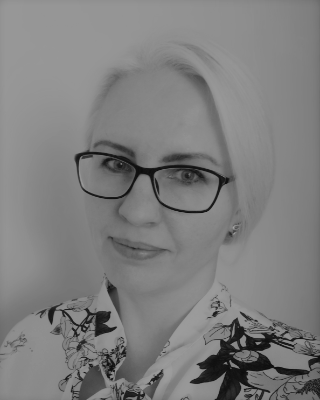 Head of Innovation and Methodology Department in the National Audit Office of Lithuania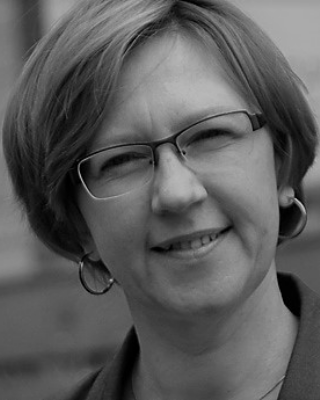 Ph.D. Julita Wasilczuk
Associated professor
Ph.D. Julita Wasilczuk is an associate professor of Gdansk University of Technology, Faculty of Management and Economics (Poland), she is the leader of scientific projects dealing with the entrepreneurship of students, non-technological innovations, growth of firms, unproductive entrepreneurship. Since 2008 she has been the leader of the international panel project Survey on Entrepreneurial Attitude of Students. She is the founder and chief editor of scientific journal Research on Entrepreneurship in Modern Economics (REME), a member of scientific boards of other scientific journals, actively participates in the activity of international organizations, has published more than 100 publications. More information
Abide, avoid or alter – influence of institutions on tax morality
The presentation will deal with the relation between the quality of institutions and tax morality, especially in transition or just after the transition countries. It would refer to the dependency of modern entrepreneurship from institutions, which regulate, enable or make life difficult for entrepreneurs, in almost every aspect, including taxes. The theoretical background will be based on the New Institutional Economy, which precisely refers to the concept of institution.
One of the elements inherent in running a business is paying taxes. This unpleasant duty for most entrepreneurs is not always performed in compliance with the regulations prevailing in individual countries. Assoc. professor PhD Julita Wasilczuk will present the results of the research conducted on 270 entrepreneurs in Poland which shows that tax avoidance does not always result from rent-seeking. Often this is an action forced by institutions, the entrepreneur, having the choice of meeting the tax obligation and bankruptcy (resulting from the inefficiency of the institutions - not necessarily related to tax), decides to circumvent the regulations - simply speaking cheat.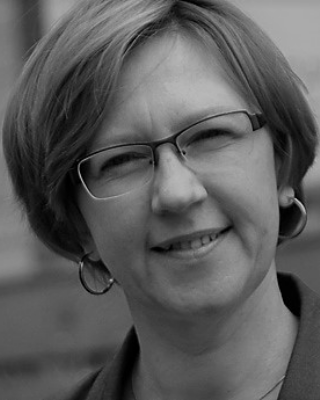 Associated professor (Gdansk University of Technology)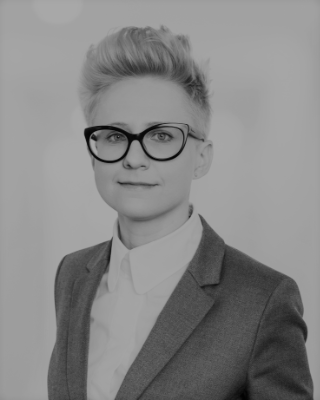 Aušra Miltenytė
Digital Transformation & Innovation Director, PwC Lithuania
Aušra has 18 years of experience in tax, 3 years of experience in digital and is currently leading PwC Lithuania digital transformation and innovation activities focused on creating value with digital mindset and solutions internally and externally.
New world. New skills. Auditors and accountants that develop robots
Enabling citizen-led automation when subject matter experts create their own process automations has proven to be a valuable addition to the overall digital transformation strategy of businesses. Given the right digital upskilling programs and the right tools, auditors and accountants create robots and other automation tools without having to fully rely on usually limited technology developers' resources. Such an endeavor scales overall business automation efforts and contributes to empowerment of auditors and accountants to escape manual routine data tasks, perform more with less and focus on activities that add the highly wanted value to the business.
Aušra Miltenytė will share PwC Lithuania experience with implementing citizen-led automation, or in other words, empowering auditors, accountants, tax professionals to create and welcome Karvelis (a.k.a. Pigeon), Pūkis (a.k.a Fluffy) and many other digital co-workers and tools into our daily lives with less routine and more creativity.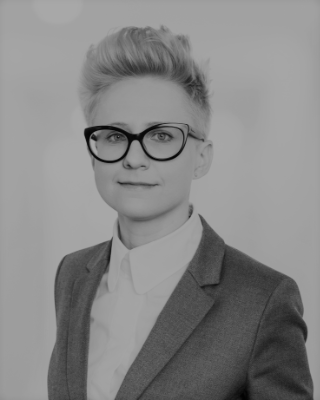 Digital Transformation & Innovation Director (PwC Lithuania)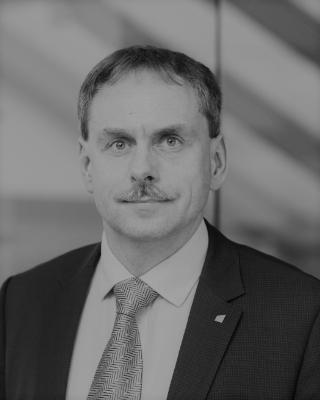 Jonas Akelis
Managing Partner of EY in the Baltic States
Jonas Akelis has significant experience in audit, reorganisation and privatisation, transactions, strategy, performance improvement and measurement engagements for local, international, public and private companies and NGOs. He has experience in a range of industries - Utilities, Communications, Media and Entertainment, Transportation, Production and others.
Jonas is a Certified Public Auditor of the Republic of Lithuania and a member of the ACCA (UK). He has been a board member of the Investors' Forum in Lithuania since 2009. Jonas earned a Master's degree in Accounting and Auditing from Vilnius University, Lithuania.
"Despite all innovations and disruptions, our future will always be the next generation. Our personal and corporate responsibility is to continuously share our knowledge and experience with the younger generation and involve them in challenging assignments to continue learning. I take great pleasure in spending time with, sharing with and learning from younger generations".
Audit of the future: How are today's challenges bringing forward the audit of tomorrow?
Business and societies in general only work if there is trust, and that means trust across all aspects of the corporate governance and reporting ecosystem. High-quality, independent assurance is an important element in supporting that trust. Corporate reporting and audit need to evolve to support the need for stakeholders to trust aspects of a company's business and behaviors that go beyond just how its finances are managed. For auditors to meet this challenge, a wide range of skills is needed. This can best be delivered by a multidisciplinary practice and teams, but the responsibility isn't solely that of auditors. All participants in the corporate governance and reporting ecosystem have a role to play in delivering the evolution needed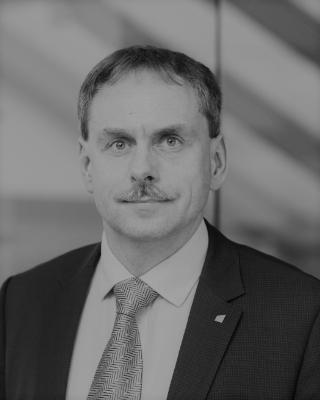 Managing Partner of EY in the Baltic States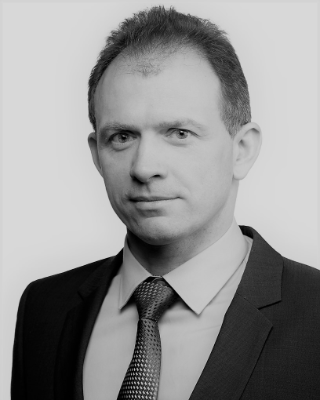 Ph.D. Audrius Linartas
Executive Director
The Authority of Audit, Accounting, Property Valuation and Insolvency Management (AVNT)
Audrius Linartas began his carrier at the Insurance Supervisory Commission, where he had collected a deep knowledge of insurance finance and accounting. Now he is the head of AVNT - regulatory authority responsible for state supervision of auditors, valuers and insolvency managers in Lithuania. For many years he has been the member of the Committee of Business Accounting Standards, which are applied for financial reporting by more than 95 percent of profit seeking companies in Lithuania.
Audrius earned a Ph.D. degree in Economics at Vytautas Magnus university in 2013, He had worked as Associated Professor at Mykolas Romeris University where his area of interest had been the International Financial System. Since 2016 Audrius has been working at Vilnius University as Partnership Professor teaching Financial Analysis.
Since 2020 he has been appointed the Member and from this year the Chairman of the Audit Committee at European Investment Bank, which is the largest multilateral development bank (MDB).
New ESG disclosures to change business perception
Today we see the new developments that are changing our perception about what is the best business practice when a company wishes to disclose the information on its financial activities. Historically, we were used to seeing financial companies to disclose the financial information by publishing their annual reports concentrated on presenting how the company's activity had changed the financial position and the profit of this company. Now main stakeholders of financial companies expect to receive additional, more systemically arranged and comparable ESG information.
EU Non-Financial Reporting Directive (NFRD), which came into force in 2014, has laid down the basic rules on disclosure of non-financial and diversity information. But the modern society is more and more concerned about the company's activity impact on environment and sustainability. ESG policy is therefore becoming the hot topic of modern financial market.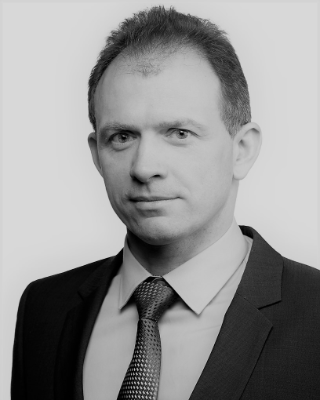 Executive Director (The Authority of Audit, Accounting, Property Valuation and Insolvency Management (AVNT))